WASCAA Movie Night
Get ready for a great movie and great pizza!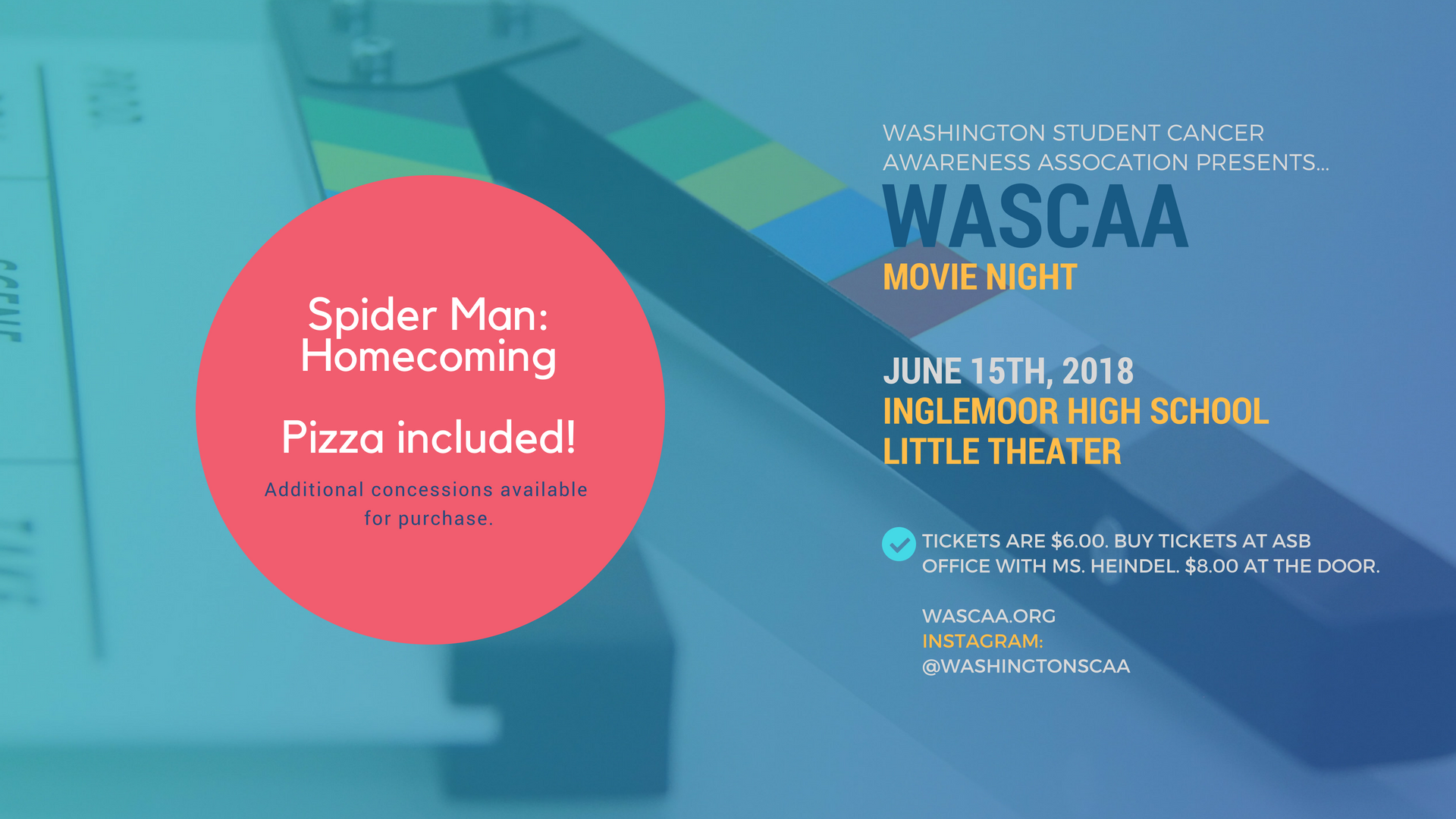 Come and have a good time!
Washington Student Cancer Awareness Association is hosting a movie night at Inglemoor High School on June 15th, 2018. Come see Spider-Man Homecoming Tickets and enjoy some free pizza. Tickets are $6 before and $8 at the door.

Post-Event Update:
Thanks to the generous of support of students and staff members at Inglemoor High School, we were able to raise over $500 to support Fred Hutch! It was incredible to see over 70 people come out to watch a movie and support the fight against cancer.

Thank you to all of these volunteers and supporters: Jordan Paschal, Hunter Powrie, Peter Lie, Olivia Wisont, Kenzie Hayase, Emily Bass, Ms. Lie, Ms. Heindel, Ms. Kowalski, Ms. Stewart, and the Inglemoor Theater Team.

Finally, we would like to highlight the generous donation of Sam Trott and his family. It would not have been possible without all of these individuals!